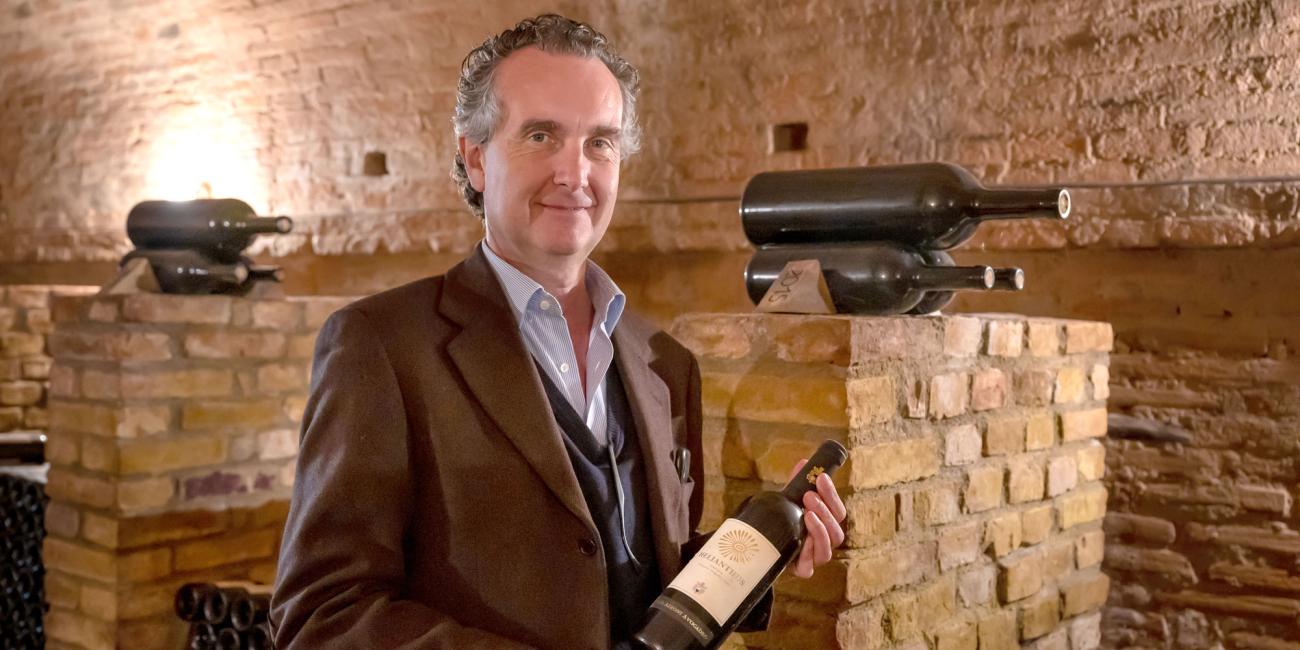 Tuscan by choice, the story of love at first sight.
The story of our presence in La Rotta is one that could be defined as love at first sight. Our grandparents, Counts degli Azzoni Avogadro, moved here from the Veneto in the early twentieth century, conquered by this property which they saw while travelling by train on the Leopolda, the first railway in Tuscany.
They hence decided to buy Villa Sole, the Farm and the other properties at the heart of the company and to base their business here, making their own place that symbolized the richness of the past already at that time, combined with a strong entrepreneurial spirit.
The degli Azzoni family has thousand-year-old origins
We have news of a Cavaliere Azzo. He had fallen in love with the daughter of the emperor Ottone whom he was following and decided to escape with her from Saxony to Italy.
Tradition traces the birth of the city of Alassio in Liguria back to this pair of lovers. The name Avogadro and the title of Conti were added to degli Azzoni around the year 1300, as a hereditary title attributed by the bishop to his trusted notable in the management of ecclesiastical assets.
Among our ancestors is Altenerio degli Azzoni, a valiant leader famous for having defeated the army of Cangrande della Scala on several occasions. One of the 78 statues that adorn the fifth largest square in Europe, called Prato della Valle in Padua, is dedicated to him.
Authenticity and protection of the territory
The presence in this area has been marked by the desire of our family to respect the authenticity and characteristics of the Tuscan countryside, alternating different types of crops but always preserving their typicality.
Our goal is to keep a strong presence in the area, with a constantly innovative approach. Vineyards and other crops, wooded areas and protected reserves alternate and harmonize in harmony with the conformation of the land, producing wines and genuine products of the highest quality. 

In the large
degli Azzoni Wines family
Italy with a soul that looks ahead
Today we are part of the group of companies part of a single brand degli Azzoni Wines. Different but connected realities, based where family affairs have historically interconnected with those of other families and have settled down in the Marches, Veneto and Trentino, as well as in our Tuscany.
Our heritage as brothers sees us united by the same spirit of protection of the territory, but above all by the same sensitivity to the various aspects of sustainability, with a dynamic vision of work and its management.
Sharing our skills is one of the strengths of Degli Azzoni Wines: representing together that italian soul and history, which looks with enthusiasm and confidence to the present, but above all to the future